Be still as a mountain,
Move like a great river.
-Wu Yu-hsiang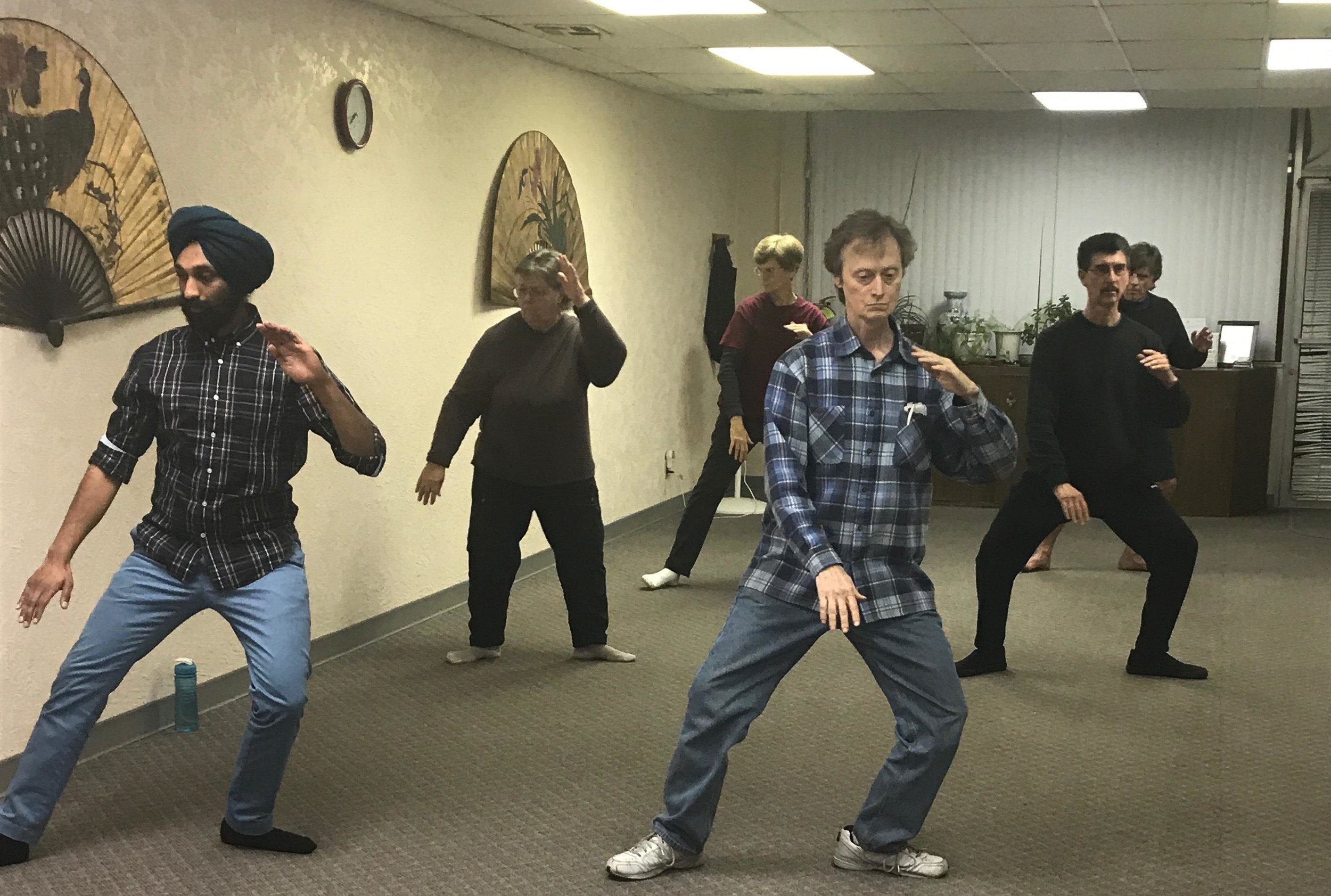 New Beginning Classes
Tuesday & Thursday Classes - 9:00 AM or 6:30 PM starting on September 3, 2019 Cost $50/month
Saturday Classes - 9:30 AM starting on September 7, 2019 Cost $30/month
Classes start from the beginning of the form in January, June and September each year. Students may join at any time and learn the form from wherever the class is at that time.
Advanced Classes
Cost: Same as for Beginners
Tuesday/Thursday 10:00 - 11:00 AM
Tuesday/Thursday 7:30 - 8:30 PM
Saturday 10:30 - 11:30 AM
Push Hands 11:30 AM Saturday by invitation (No additional charge)
What is Tai Chi?
What is Tai Chi?
An ancient Chinese internal martial art and low-impact form of exercise
What is Tai Chi?
A way to improve balance, strengthen the body, and reduce stress
What is Tai Chi?
A graceful series of continuous motions
What is Tai Chi?
A learning community for adults of all ages